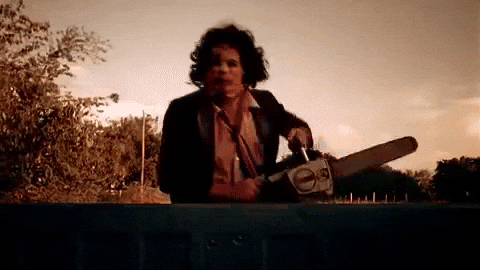 Okay, so due to ~family issues~ I am once again going through it. So I won't be able to post everyday this month. But I AM going to be posting more frequently. Possibly in new ways. In case you missed it: Ms. Lady (me) has a home gym now! I also am getting more comfortable in speaking in a way that doesn't sound like I dumb.
001. Leatherface was NOT only inspired by Ed Gein. I didn't know this until recently, and may have even said that it was at some point. And, there's no proof that Gein ever used a chainsaw in his crimes AND he probably only killed two people. Elmer Wayne Henley, a serial killer in Texas was the inspiration for Leatherface. Henley is eligible for parole ion 2024, but he usually gets denied just like the puta that killed Selena.
Tobe Hooper said that he knew a doctor that used cadavers to make Halloween masks when he was a premed student. That's much creepier than Ed Gein to me! However,Gunnar Hansen did go to the Austin Medical Asylum to study how Leatherface should act. Personally, this is why I don't really "like" Leatherface like other slashers. I feel bad for him more than I am entertained or thrilled by him. I didn't even like playing against him in Mortal Kombat X.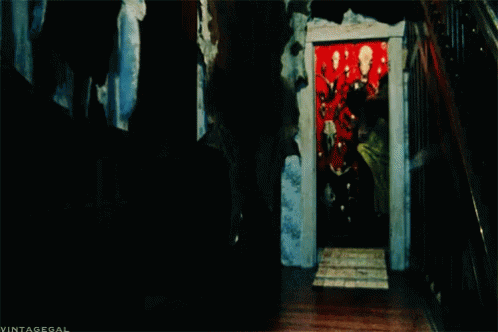 002. The first movie might have mob ties. Bryanston Distributing company was owned by Joe and Lou Peraino who were accused of being members of the Colombo Crime Family. Other movies distributed include:
-Return of the Dragon
-Andy Warhol's Frankenstein
-Deep Throat (lmao)
Byanston is still in business under different owners and was aquired by New Line Cinema. The cool thing about that is it means, in an abstract way, Freddy was a part of the Sawyer family.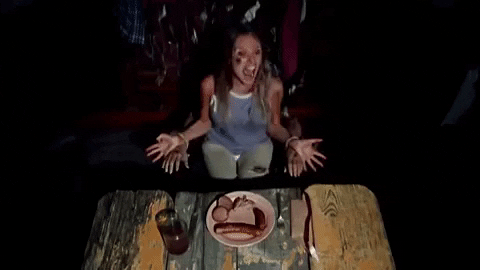 003.Originally, the original movie was banned in Finland, but was released 25 years later. Other places the movie was banned include: Brazil, France, Germany, and Australia.
004.The first movie made Guillermo del Toro become a vegetarian.
005. Scream King Bill Moseley says out of his whole film career Chop-Top from  The Texas Chainsaw Massacre 2 is his favorite character. He was cast in this role, because he made a fan film of the first movie. He would later play Drayton Sawyer in Texas Chainsaw(2013). Good News! He wants to play Chop-Top again!
006. Kane Hodder, who is perhaps most known as Jason Vorhees (imo he is the definitive Jason) was a stunt coordinator on Leatherface: Texas Chainsaw Massacre III and played Leatherface in the trailer. 
007. R.A. Milhailoff is the first left-handed actor to portray Leatherface. He had to learn how to use the chainsaw with his right hand for continuity reasons. We love a relatable king.
008. Texas Chainsaw Massacre: The Next Generation is the second movie in which Matthew McConaughey says his "All right, all right, all right!" catchphrase. The first is Dazed and Confused. Which also features Renee Zellweger.  
009.Roger Ebert gave The Texas Chainsaw Massacre (2003) zero stars. I know that was literally his job, but this fact is s e n d i n g me.
010. While Death House is Gunnar Hansen's final film credit, the last thing he filmed was Texas Chainsaw 3D. His first film was The Texas Chainsaw Massacre.
011. In Texas Chainsaw, a woman wears a mask reminiscent of Jigsaw and his apprentices in the SAW franchise. In deleted scenes,Leatherface kills her. 
012. The original Sawyer home is now a super cute cafe in Kingsland, Texas. 
13. If you like Leatherface, I have good news for you! A Netflix film called Texas Chainsaw Massacre will be released this year! It will be produced by Fede Alvarez, so it should be really good!
I don't have any tea. There's not a lot of information about the movie, not too sure if that is a good thing or a bad thing. I have not particularly enjoyed the modern movies of this franchise. When I say that, I mean that even though I saw them in the movie theater they aren't films I really seek out to watch at home. I think this is because slasher films in the actual movie theater hit different. So, this will be an interesting experience no matter what. I don't really care if slasher movies are bad. I still like them even when they are dumb.